New textbook, podcast aim to keep Stoney Nakoda language alive in Alberta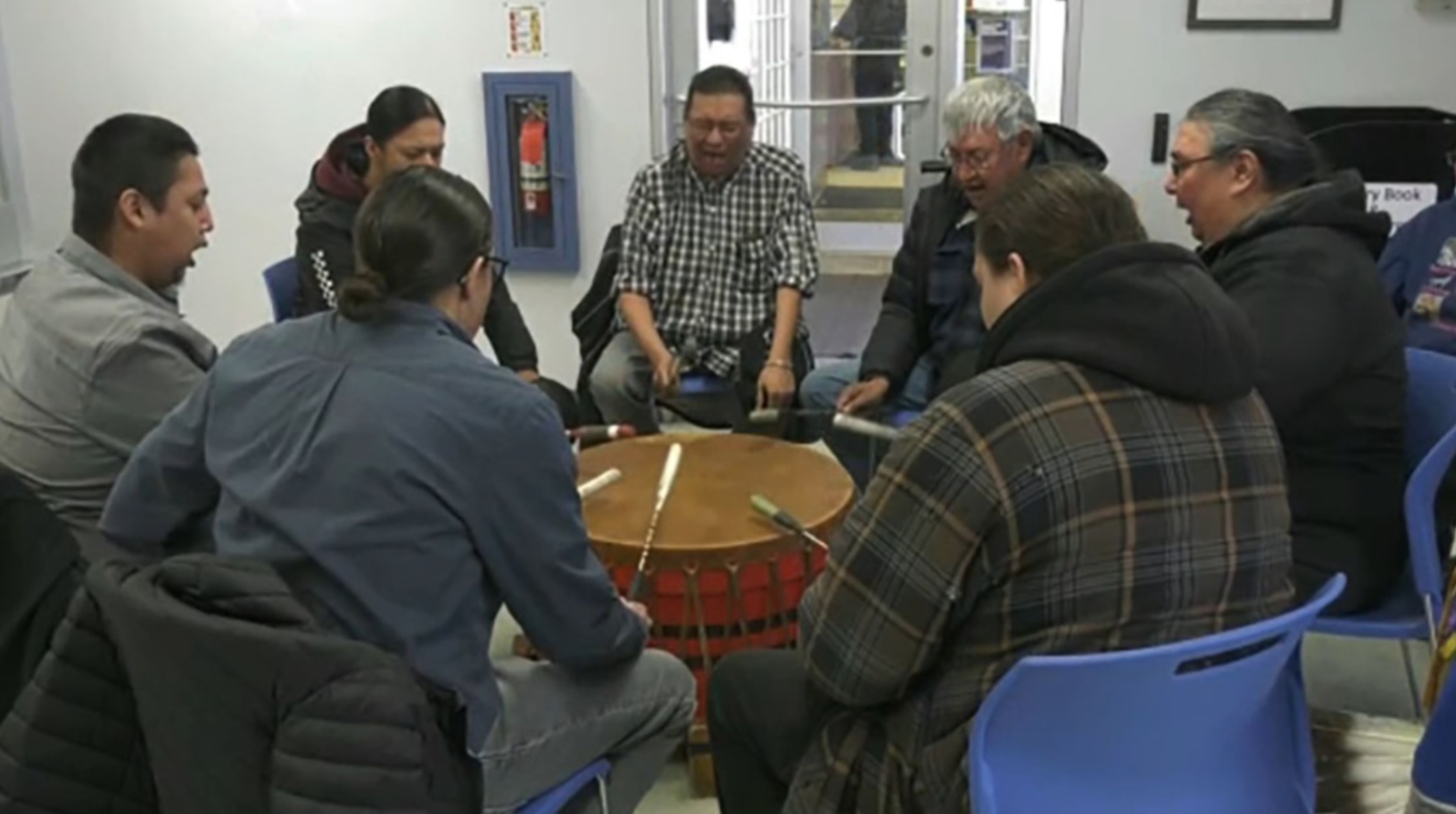 A traditional Stoney blessing ceremony was held in April 2022 for the expansion of the Stoney Medical Centre. New language revitalization tools aim to ensure the Stoney Nakoda language is reserved. (file)
Preserving the Stoney Nakoda language is the purpose behind an ongoing project to create school resources to teach the language to younger generations.
The Stoney Education Authority (SEA) will release its latest language revitalization tools Monday morning including a Stoney Nakoda Level 2 Textbook for teaching the language in schools, a printed version of the Stoney Nakoda Student Dictionary (previously available only online) , and a Stoney Podcast featuring nation Elders telling stories to keep the language & culture alive.
Since 2019, the SEA, with support from The Language Conservancy (TLC), has involved elders from three area First Nations — the Bearspaw, Chiniki and Wesley — along with support workers and linguists, to create language resources for use in nation schools.
Normally it takes decades to create comprehensive language dictionaries, but TLC, a non-profit group of linguists, developed a technique called 'rapid word collection' that captures native speakers' knowledge in just 10 days of intensive sessions.
Groups of Stoney speakers, working with TLC linguists using software developed for documenting language, recorded examples of words from 17 different categories.
Through the collaboration, the SEA produced its first set of tools in late 2021, aimed at an elementary school audience. It included three picture books, a Level 1 textbook, an alphabet colouring book, along with a 9,000-word online and mobile dictionary, a textbook accompanying media player app, and a vocabulary-building app.
Those tools are already in use in two First Nation schools in Morley, Alta., one in the Municipal District of Bighorn and one in Eden Valley
Many of the resources created by the SEA/TLC collaboration will be available to all Albertans, not just those living on a First Nation, who are interested in learning more about the Stoney Nakoda language. More information can be found by contacting the Stoney Education Authority.
The Language Conservancy (TLC) is a non-profit organization that supports Indigenous language revitalization by developing programs, materials, and technologies in partnership with Indigenous communities.