TLC works to preserve and revitalize indigenous languages around the world.
Stay up to date with the latest news and events, and subscribe to our newsletter to hear about new resources and programs.
Taltan Dictionary Project aims to preserve endangered Indigenous language
Hannah Schmidt | CFTK-TV | May 27, 2022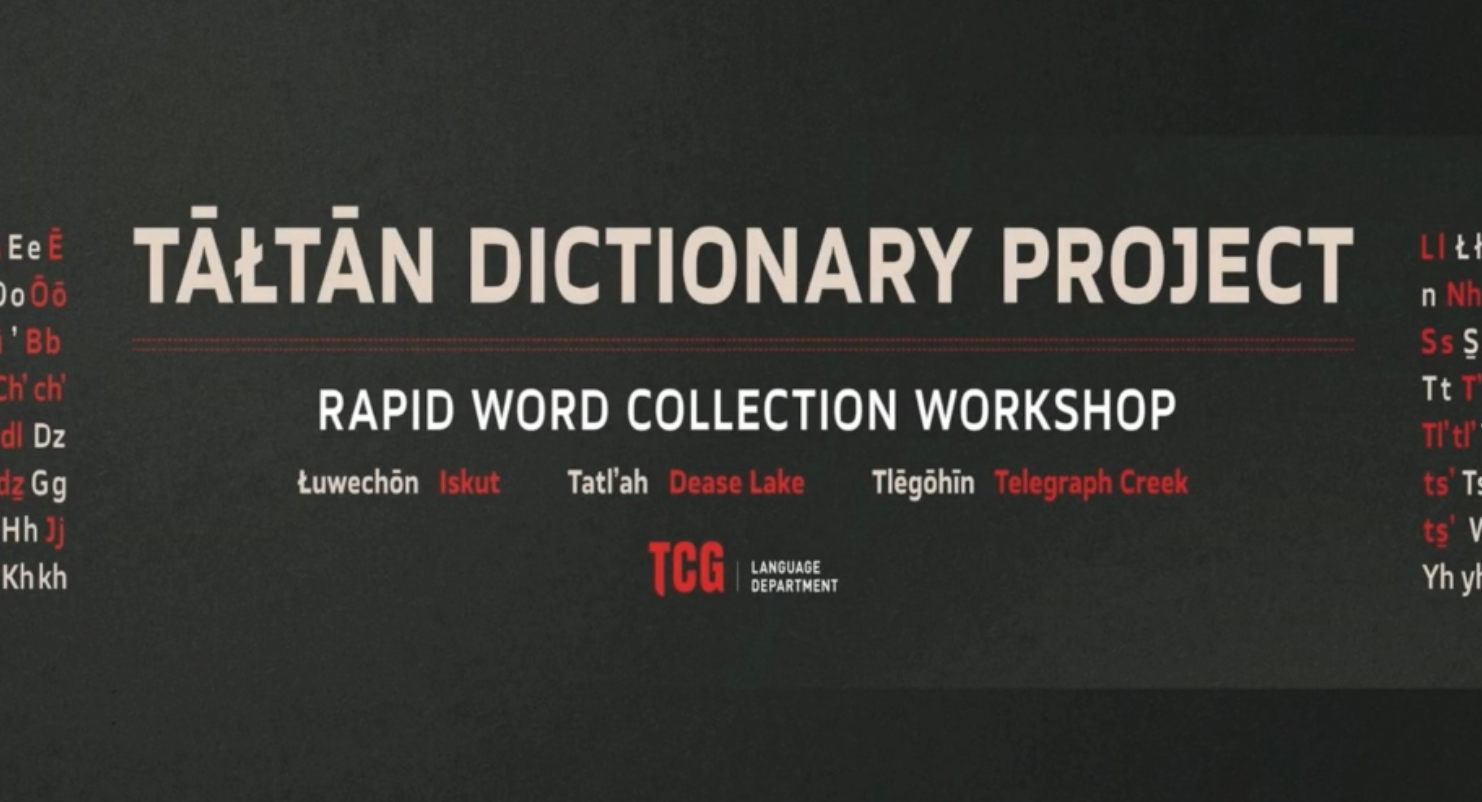 TCG preserving language through an innovative dictionary project (Source: Tahltan Central Government).
The Tahltan Central Government has begun development on a multi-modal Taltan dictionary, building on the foundations of the Tahltan Children Illustrated Dictionary which was established in the 1990's.
The dictionary will be an online tool that will incorporate both audio files to help with pronunciation and written form for each word in each Tahltan dialect.
"This is important for our identity. As a people, our language defines us and we were rapidly losing our language. This is a way of bringing it back," said elder Daryl Dennis.
This nation-wide initiative is supported by The Language Conservancy, an organization that is working with endangered languages in North America. The organization leverages technology to develop dictionaries for Indigenous revitalization initiatives.
For Tahltan community member Kitty Brown, this project is something she holds close to her heart and she urges other Tahltans to participate in the historical work.
"Language is who we are; without knowledge of our language, we don't have a strong connection to the land and I know in my heart my ancestors are guiding me on this language trail."
The TCG Language Department is working with fluent speakers in each of the Nation's three communities in Tahltan Territory, Tatl'ah – Dease Lake, Tlegohin – Telegraph Creek, and Luwechon – Iskut. During the next documentation phases, the TCG will work with fluent speakers outside of the territory. Once the next phase is complete, there will be a web-based dictionary and an app available. The app will be free and downloadable on any device where users can access the dictionary without internet or cell service.
Pauline Hawkins is a proficient speaker in the language, she says working with the elders has been an eye-opening learning experience.
"Being a part of this project is very exciting for me because I'm a proficient speaker in my language and so every opportunity that I have to spend time with the elders and learn from them, I take those opportunities."
A Scribe for the project says they've been receiving a lot of praise and enthusiasm for revitalizing the language. Patricia Louie says this response from the community has made the experience all the more meaningful.
"We have so much more interest, so much more people speaking the language and so much more people asking how to say certain words. This is all just so exciting."
Pat Etzerza is a Tahltan elder who has been a mentor to many within the community. He says throughout his life experiences, one thing he has never forgotten was his language.
"I was taken to a residential school when I was about nine years old. They tried to take the Indian out of me but they didn't take the language from me. I never forgot my language so when I came home, we tried to revive our language and we're in the process of doing it now. Thanks to technology, it's happening."
The TCG Language Department works to support the development of Taltan speakers through nation-wide reclamation initiatives that reach people of Tahltan ancestry, regardless of geographical location.
Subscribe to the TLC Newsletter to keep up to date with all of the latest news
Previous Newsletters