Ute Mountain Ute tribe to unveil Ute language e-learning platform
The e-platform is to help save the Ute Mountain Ute tribe's endangered language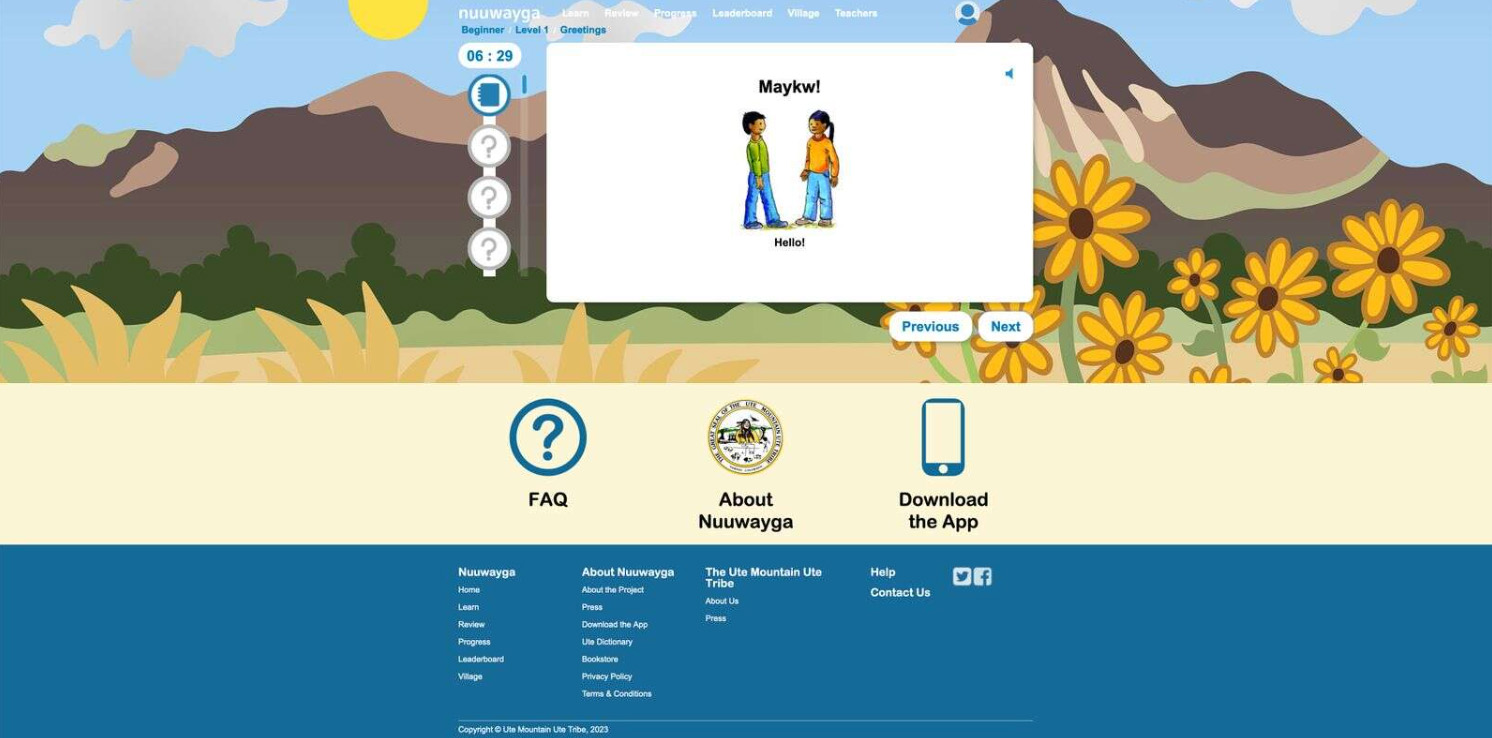 A screenshot shows what the Nuuwayga platform will look like. The Language Conservancy said the platform is still undergoing some updates from IT before completion.
The Ute Mountain Ute Tribe and The Language Conservancy have teamed up to help preserve the language of the Ute people.
The tribe and TLC will unveil an e-learning platform that will aid in teaching the language Saturday, July 29, from 10 a.m. to 3 p.m. at the Ute Mountain Ute Tribe Community Center, 485 Sunset Blvd. in Towaoc.
The platform, called Nuuwayga, is a collection of several language collection initiatives, according to the news release, and will be going through updates as the course progresses.
The Nuuwayga launch event will include a live demonstration of the platform's features and capabilities, giving attendees a look into how it works and what it offers.
"Indigenous languages are facing extinction at alarming rates, including the Ute Language of the Ute Mountain Ute Tribe," the news release said. "As Elders and first language speakers pass, language extinction becomes a significant threat, endangering the cultural heritage and rich histories of Indigenous peoples."
These efforts to pass on the language to younger members of the tribe is part of a movement to help keep the language and culture of the Ute Mountain Ute tribe alive.
The e-learning platform includes help from Rapid World Collections. The platform includes the collection of nearly 700 words and phrases from elder Ute speakers.
The news release noted that the tool's design "will enable a diverse array of learners to engage with the language, preserving the Ute language's living, evolving nature."
The tribe has also developed a Ute language dictionary, which can be found online and in a mobile app.
TLC is a 501(c) (3) nonprofit based in Indiana that is devoted to revitalizing and preserving Indigenous languages. With more than 20 years under its belt, TLC has worked with many Indigenous communities worldwide to help them save their endangered languages, and has published more than 250 language materials for endangered languages.
This is the largest amount of language material created for endangered languages by a single organization, and they do it through apps, dictionaries, books, videos and more.
Those who wish to learn more about TLC can visit their website https://languageconservancy.org/.